3D GENERIC PLATFORM
SYLAS SPARK
SYLAS has developed a 5-axis generic open platform adapted to the automatization of various three-dimensional processes. The platform also forms the basis of the SYLAS SLEEK 1000 3D machine.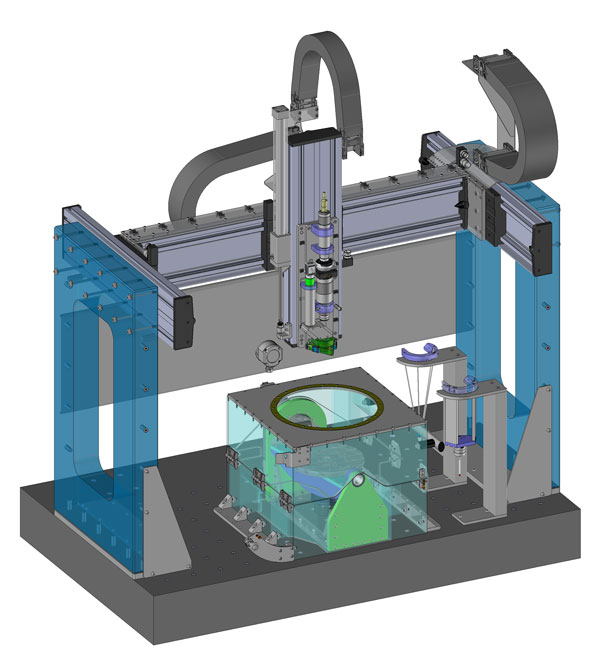 Mechanical Basis
Allows to process medium size products (200 × 200 × 200 mm).
Maximum product weight: 14 Kg.
Fully automatic offset setting process.
Tool magazine.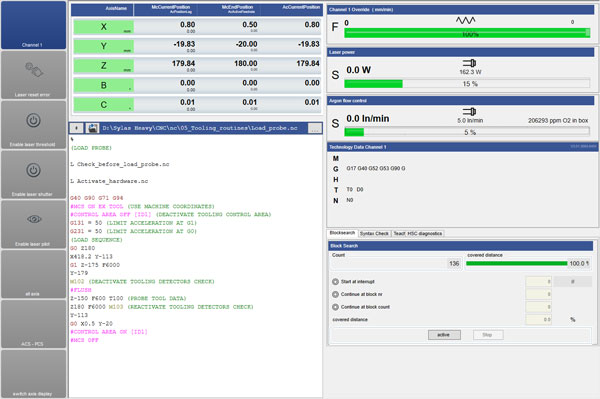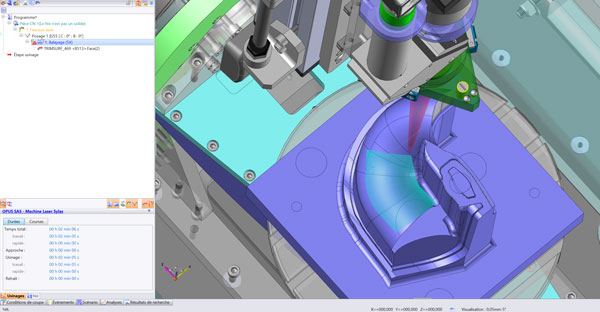 Software Basis
The basic software of the platform allows to follow the curves to be processed with very high precision and with programmable dynamic performance depending on process and application. The combination speed – accuracy is one of the unique features of the 3D platform SYLAS SPARK.
The platform is equipped with a latest generation 5-axis continuous digital control. A CNC programmer will find on an SYLAS platform an environment familiar to the best CNCs on the market.
The trajectories are created and simulated from the CAM software TopSolid'Cam 7. A plugin integrating the machine has been specially developed in order to generate the trajectories in a few clicks, directly on the 3D model of the parts.